Orzo with veggies/cheese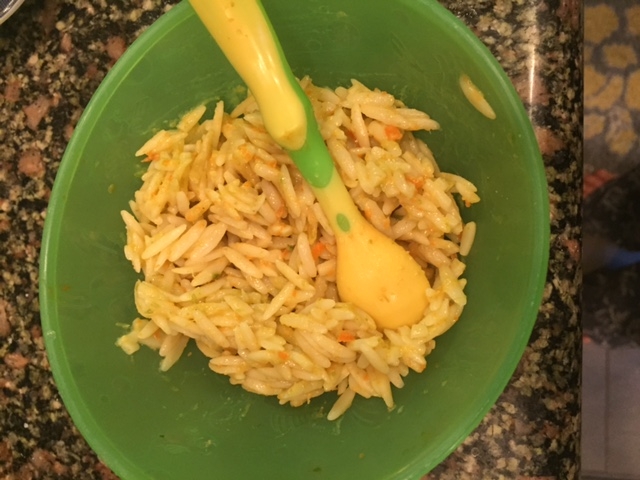 Orzo with veggies/cheese
By maneesh-gogia Baby Purees, Toddler Meals American Lacto-Vegetarian, Non-Vegetarian, Nut-Free
May 28, 2015
My toddler lived off some variation of this for about a year of his life. This is great for all kids and a nice way to get some veggies in. I found it worked great for him because he had issues with textures. We often made a vegetable soup and boiled pasta at the beginning of the week and would have it on hand to make this meal in a bind all week. Also could serve the soup alone, and it was also a good adult meal.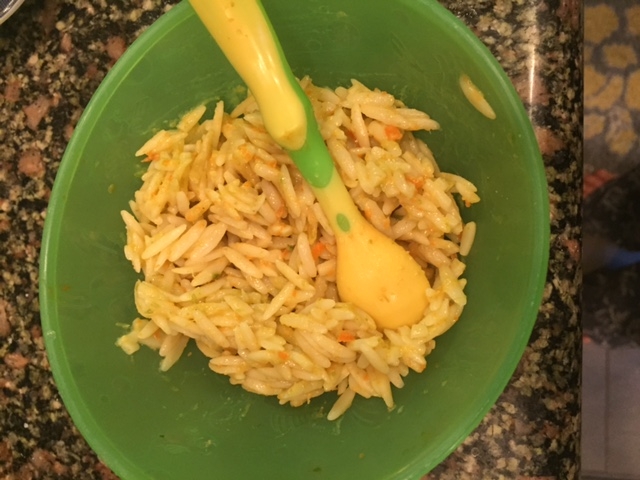 Directions
1Boil water for Pasta, Add Orzo and cook according to package directions.
2Coarsely chop all vegetables. You will be blending all of these so no need to chop finely or evenly.
3Heat olive oil in a pan and add all vegetables.
4Once heated for about 5 minutes, add chicken broth.
5Bring to a boil.
6Simmer, covered until all vegetables are soft, about 15 minutes.
7Puree using a hand blender or regular blender. You can leave some of this chunky based on your childs preference.
8In a separate pan, add orzo, pureed veggie soup, milk, and cheese.
9Heat until combination is thickening and bubbly.
10Add salt to taste.
Any combination of vegetables and any pasta can be used! Adding a small amount of milk and cheese just make it extra creamy but aren't necessary for any milk allergy kids.
1 Review