Curried Pumpkin Risotto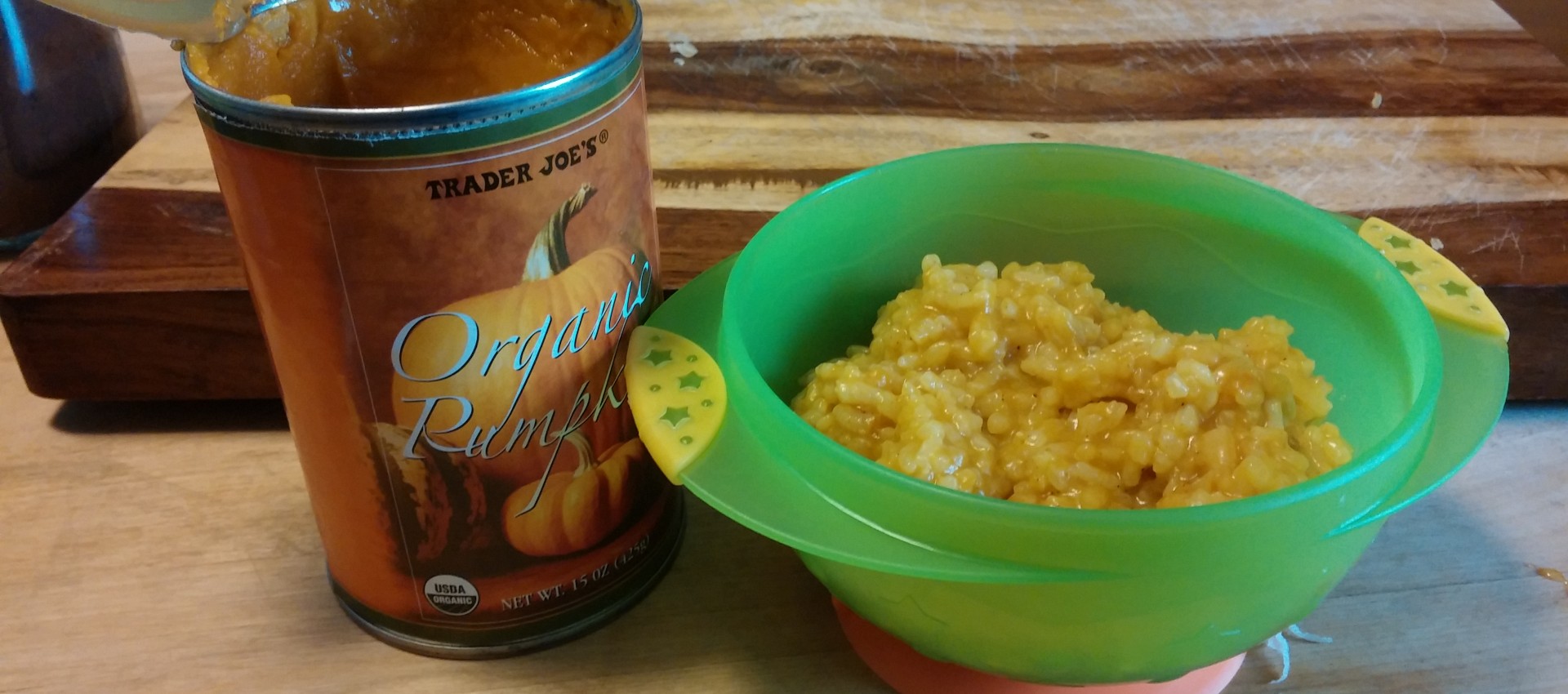 Curried Pumpkin Risotto
By Twinmama Toddler Meals American, Italian Dairy-Free, Egg-Free, Lacto-Ovo Vegetarian, Lacto-Vegetarian, Non-Vegetarian, Nut-Free, Wheat-Free
April 23, 2015
I am a pumpkin fanatic. I love any recipe that includes it, pumpkin muffins, pumpkin enchiladas, pumpkin pie, you name it. So when I first started making risotto for the kids, I naturally thought I have to make them a pumpkin version. I scoured the web for a recipe, but all of them included either too many ingredients, or fresh chopped pumpkin--which can take too much time for a busy mom's schedule. So this recipe is a simplified and kid-friendly version of pumpkin risotto.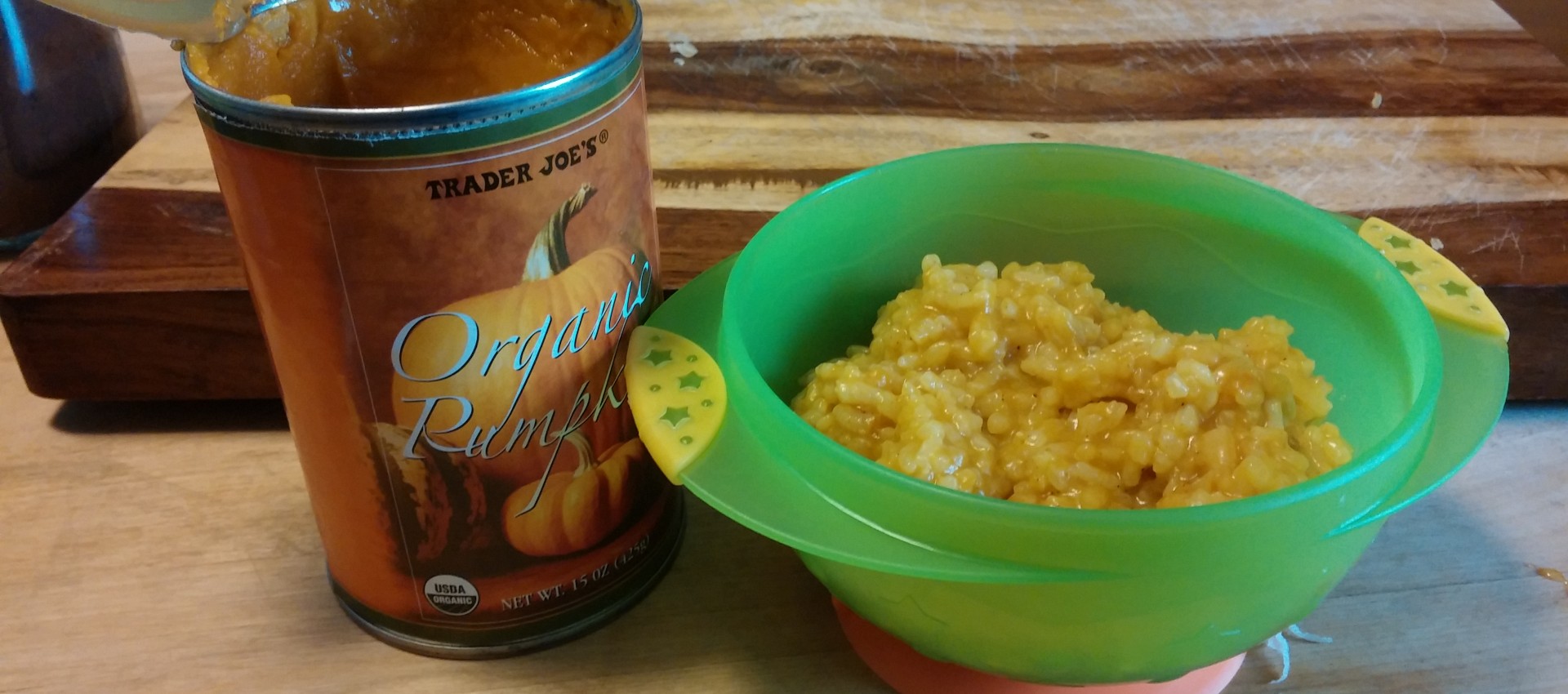 Directions
1Melt butter in a heavy bottom sauce pan over medium heat.
2Stir in rice and coat with butter.
3Stir in chicken broth and bring to a boil.
4Once boiling, cover with tight lid.
5Allow to simmer for 10 minutes on low, and then remove lid and stir in pumpkin puree, curry powder, cinnamon, and 1/4 tsp salt. Cover with lid again, and continue to simmer for 5 minutes or until most liquid has been absorbed and you have a creamy texture. If it has become too dry, add a bit more chicken broth.
6Let cool slightly, and taste. If it needs a little bit more salt, add an additional 1/4 tsp salt.
7
- you can substitute the chicken broth with vegetable broth for a vegetarian version
- it is important to use arborio rice, and not another rice like basmati rice, if you want to achieve a creamy texture.
0 Reviews