ZUCCHINI + APPLE + SPINACH + CHICKEN CHUNKY PUREE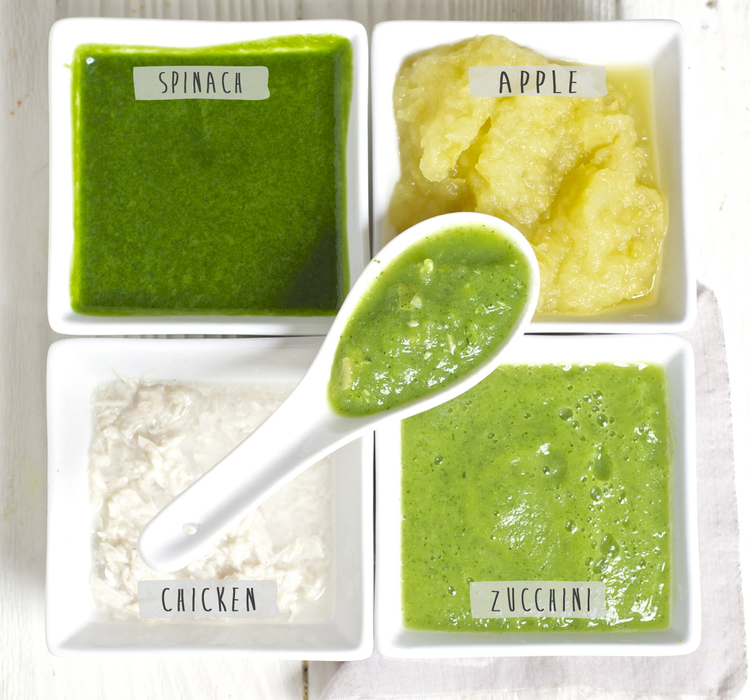 ZUCCHINI + APPLE + SPINACH + CHICKEN CHUNKY PUREE
By Neena Baby Purees American Dairy-Free, Egg-Free, Non-Vegetarian, Nut-Free, Wheat-Free
April 23, 2015
This puree is both delicious and nutritious! It is loaded with healthy green vegetables, lean protein and topped off with some apple sweetness. Mixed together you get a puree that is jammed packed with Calcium, Protein, Fiber, Vitamin A and Iron which is very important for healthy growth and development.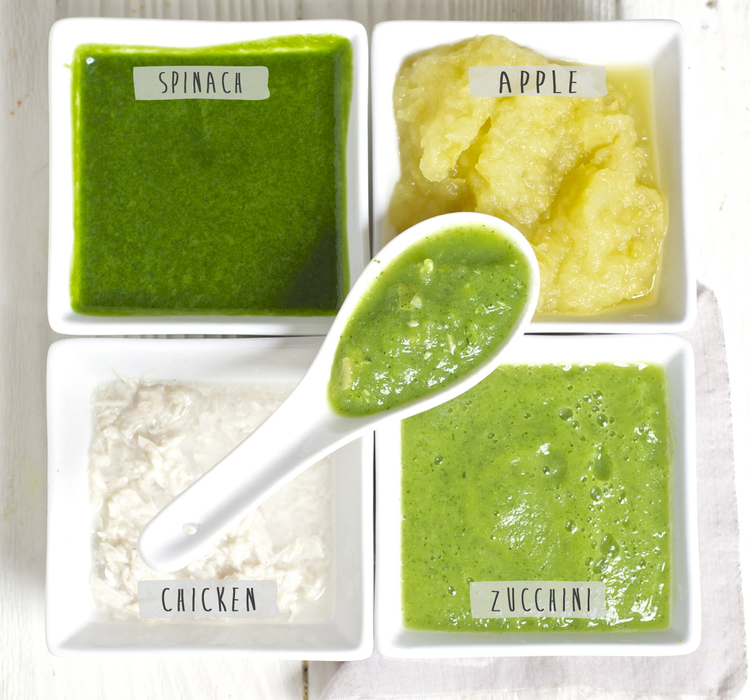 Directions
1Chop zucchini into 2 inches pieces, core and chop apple into segments.
2Place chicken in steamer over boiling water for 10 minutes, covered. Flip the chicken.
3Place zucchini, apple then spinach into steamer in that order on top of chicken over boiling water for 10 additional minutes or until zucchini is tender to prick. Do not mix and keep spinach on top.
4Let slightly cool. Remove chicken to check for doneness and then roughly chop.
5Combined all ingredients into blender or food processor and pulse until you achieve desired consistency.
**Makes roughly 20 ounces of puree. Store in airtight container in fridge for 3 days or 2 months in freezer.
Source: http://www.babyfoode.com/blog/2014/5/15/zucchini-apple-spinach-chicken-chunky-puree by Michele Olivier
0 Reviews