Quinoa Khichdi with Veggies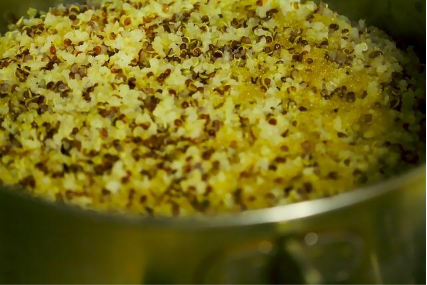 Quinoa Khichdi with Veggies
By Raveena Rihal Baby Purees, Toddler Meals Indian Dairy-Free, Egg-Free, Lacto-Ovo Vegetarian, Lacto-Vegetarian, Nut-Free, Wheat-Free
May 22, 2015
A healthy blend of quinoa, lentils, and veggies! A quick alternative to regular rice khichdi. Easily pureed if need be. Can be spiced up for adults to make a relatively healthy comfort food! This is the go to in our house when our little guy is sick or I need to cook up a quick meal for all of us!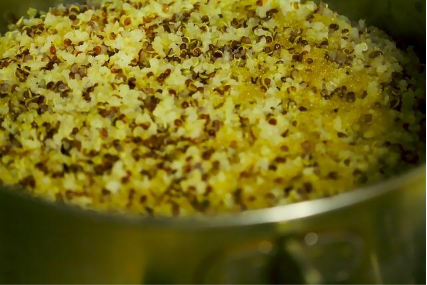 Directions
1Add cumin and peppercorns to hot oil in pressure cooker. Saute till sizzling.
2Add onions and saute till golden brown.
3Add salt, black pepper. add chopped tomatoes and saute for another few minutes.
4Here's the tricky part...you can add the veggies in now or wait till after the pressure cooking. i've found that if you add the veggies now, they are total mush or indiscernible later, which is if fine if your babies need it that way.
5Add the water, quinoa, and lentils (dal).
6Put pressure cooker lid on and give a few mins of pressure. honestly, you could probably do this without pressure since these lentils and quinoa cook quickly.
7Once you uncover per your pressure cooker's manufacturer instructions, add veggies if you haven't already and cook longer on stove if needed.
8Adjust spice/salt level.
9Sometimes I add a bit of ginger to the original onion mixture for added flavor.
10Serve with butter or yogurt or plain.
0 Reviews