Pit Fruit Puree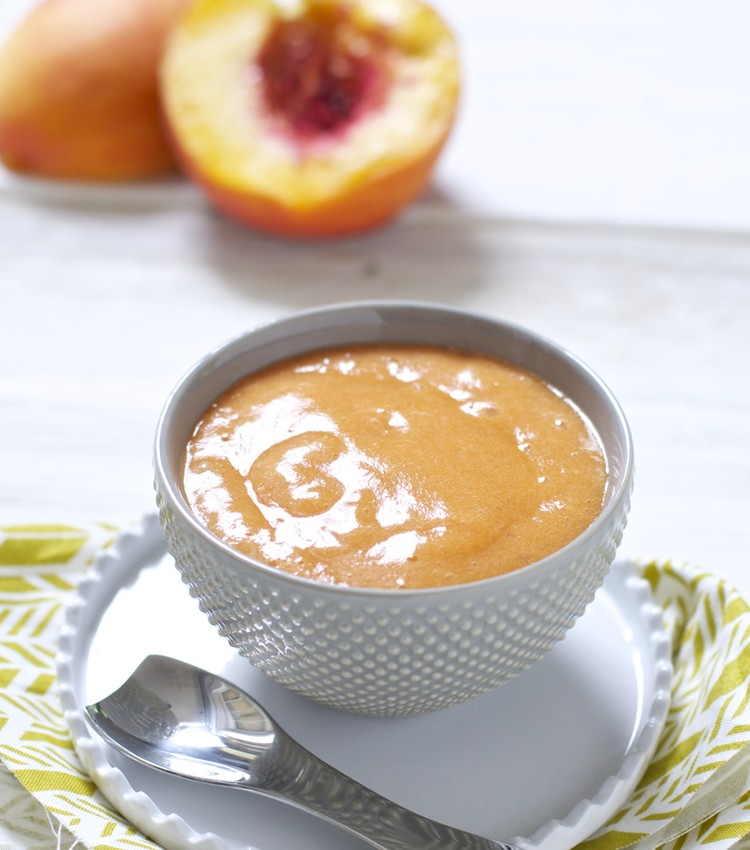 Pit Fruit Puree
By Neena Baby Purees American Dairy-Free, Egg-Free, Lacto-Ovo Vegetarian, Lacto-Vegetarian, Nut-Free, Wheat-Free
April 23, 2015
Summer whipped up into a roasted goodness that no baby will ever be able to turn down. Smooth, sweet, tangy with a savory undertone of thyme.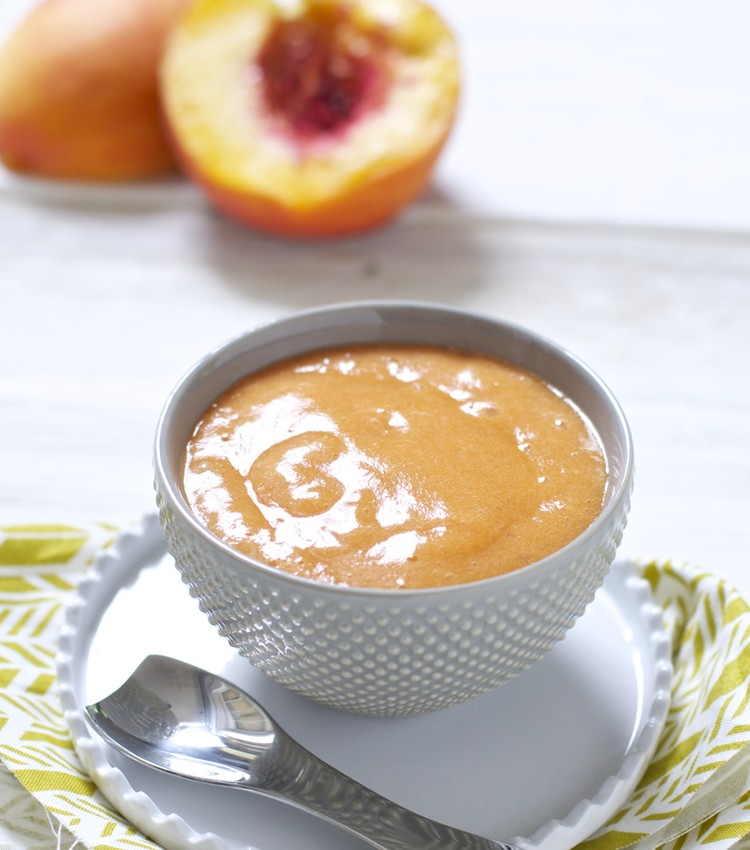 Directions
1Heat oven to 350F.
2Cut all fruit off of pit and place face down in baking dish. Fruit can slightly overlap each other. No worries if your fruit is being stubborn and won't come off the pit. Just cut around it.
3Pour cold water a 1/2" deep into baking dish.
4Bake for 30-40 or until a fork can easily be inserted into all fruit.
5Let cool for 15 minutes or until you can handle the fruit. Peel off all the skin.
6Place all chunks of fruit into blender or food processor, add thyme and puree until you have a smooth consistency.
** Will last 4 days in fridge and 3 months in freezer.
Source: http://www.babyfoode.com/blog/2014/7/16/pit-fruit-perfection-peach-nectarine-plum-apricot-thyme by Michele Olivier
0 Reviews