Peach Strawberry Yogurt Smoothie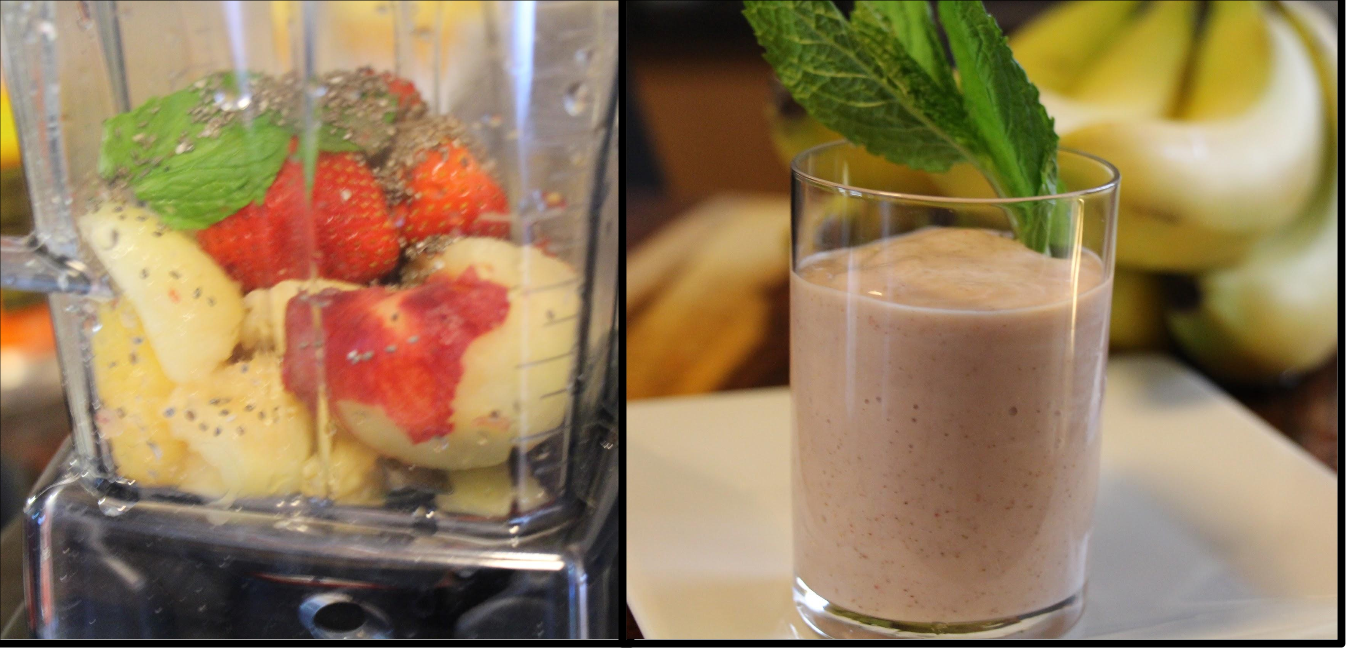 Peach Strawberry Yogurt Smoothie
By Twinmama Baby Purees, Toddler Meals American Egg-Free, Lacto-Ovo Vegetarian, Lacto-Vegetarian, Nut-Free, Wheat-Free
May 6, 2015
Delicious fruit filled smoothie packed with protein and vitamin C. My toddler kids love to have this as a snack after their midday nap. Could also be fed to babies over 9 months as long as the fruit is steamed/baked before placing into a blender, and you replace the milk with breastmilk or formula.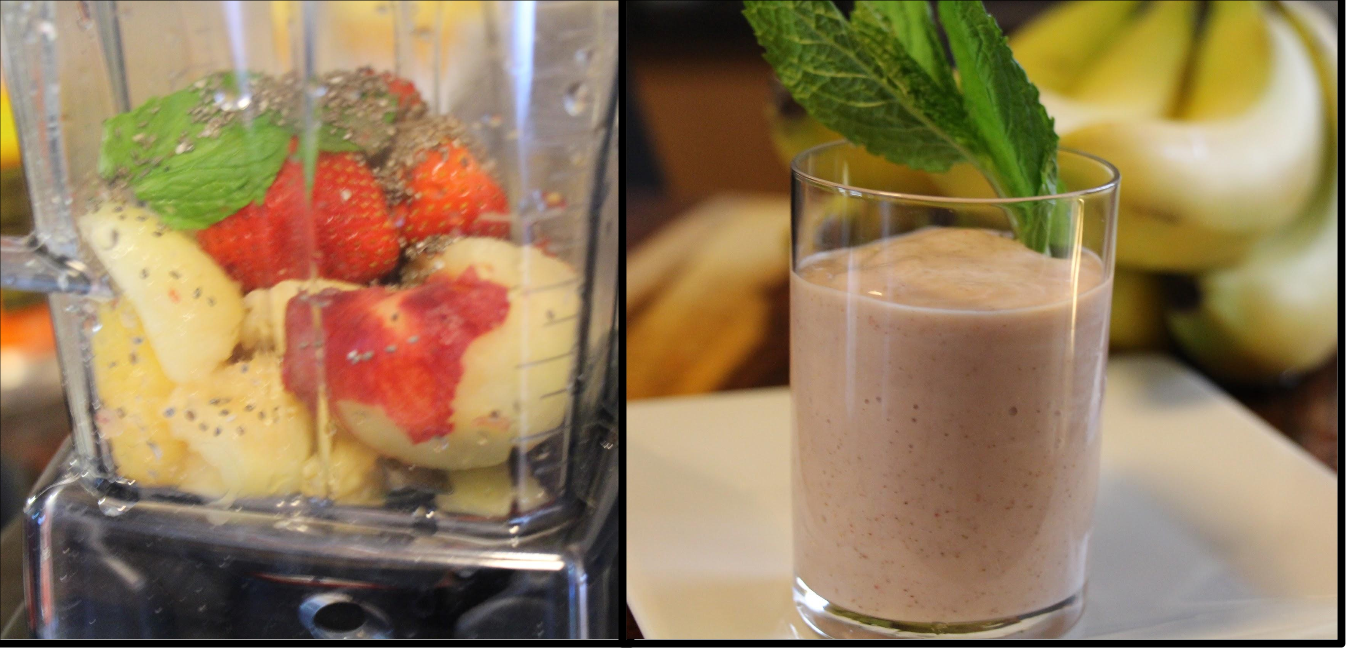 Directions
1Wash peaches, strawberries, and mint leaf thoroughly.
2Peel peaches and cut around pit (should make about 1 cup peeled peaches). Discard peel and pits.
3Chop sprig off strawberries and discard sprigs.
4Combine all ingredients in blender, and blend until smooth.
0 Reviews