Peach Mango Carrot Mint Puree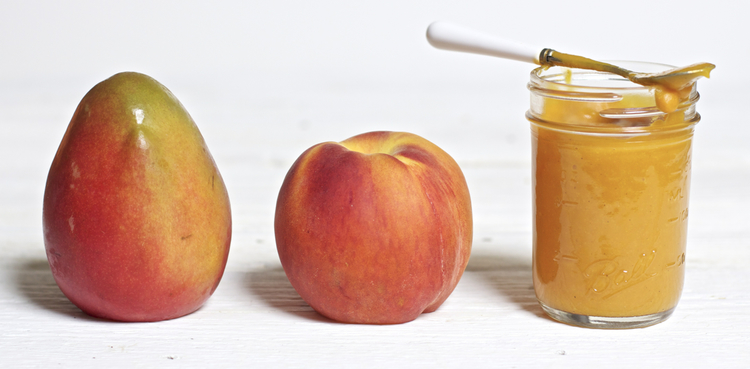 Peach Mango Carrot Mint Puree
By Neena Baby Purees American Dairy-Free, Egg-Free, Lacto-Ovo Vegetarian, Lacto-Vegetarian, Nut-Free, Wheat-Free
April 23, 2015
This yummy concoction is a refreshing treat for your baby (and you--provided there are any leftovers!)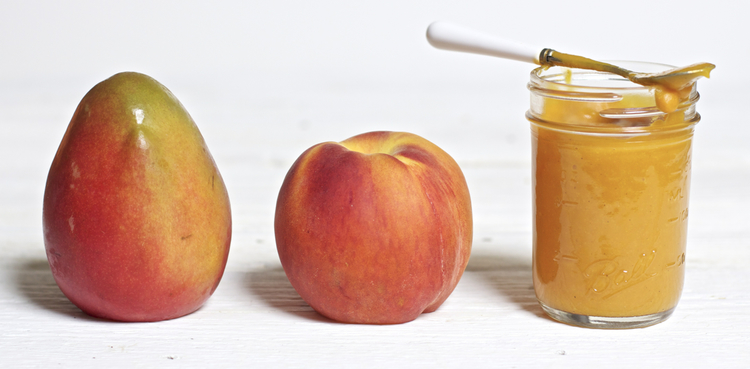 Directions
1Chop carrots into 1" chunks and place in medium saucepan with water, cover. Heat over medium heat for 10 minutes, stirring occasionally.
2Pit and chop peaches. Peel and chop mangos. Add both to medium saucepan for an additional 3 minutes. Let cool slightly.
3Place all ingredients including liquid and mint into blender or food processor for 1 minute on high.
Other ways to use this puree:
Add some cooked millet and pureed chicken for a chunky puree for baby.
Spoon over some ricotta for a decadent toddler treat.
For a tropical smoothie, place puree, orange juice, spinach, drizzle of honey and ice into a blender for a happy toddler/mommy snack.
Oatmeal addition - twirled into oatmeal for baby. For toddler you can add pecans, chunks of peach and maple syrup.
** Will last 4 days in fridge or 3 months in freezer.
Source: http://www.babyfoode.com/blog/2014/7/17/peach-mango-carrot-mint-puree by Michele Olivier
0 Reviews