Grilled chicken bites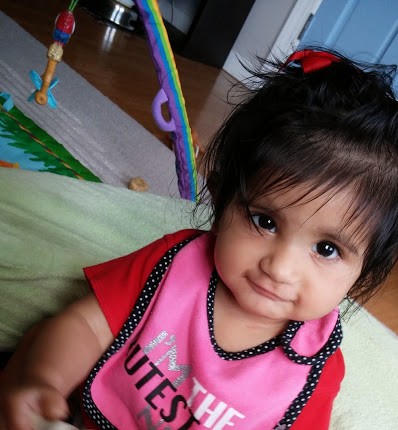 Grilled chicken bites
By Twinmama Finger Foods, Toddler Meals American Dairy-Free, Egg-Free, Non-Vegetarian, Nut-Free, Wheat-Free
May 14, 2015
Moist, tender, chicken breast bites that are quick and easy to make. No marination needed. No preparation needed. Perfect recipe for a busy parent.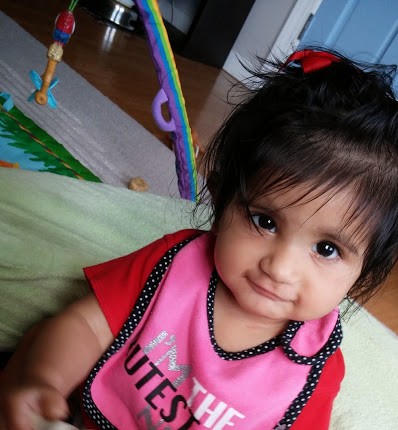 Directions
1Pound the chicken breast to an even thickness with the bottom of a wide jar or glass.
2Lightly salt the chicken breasts. Also pepper them if your baby/toddler can handle it. Some young children are very sensitive to spice, even pepper.
3Heat a sauté pan over medium-high heat. When it is hot, add the olive oil (or butter, if using). Swirl the pan so it is lightly covered with the olive oil.
4Turn the heat to medium. Add the chicken breast. Cook for just about 1 minute to help it get a little golden on one side (you are not actually searing or browning them).
5Then flip the chicken breast over.
6Turn the heat to low.
7Cover the pan and cook on low for 10 minutes. Cover with a tight-fitting lid. Set a timer for 10 minutes, and walk away. Do not lift the lid; do not peek! Important!
8After 10 minutes have elapsed, turn off the heat but do NOT lift the cover! (If you have an electric stove, remove the pan from the heat.) Reset the timer for 10 minutes and leave the chicken breast in the pan. Again, do not lift the lid; do not peek!
9After the 10 minutes are up, take the lid off, and your chicken is done. Make sure there is no pink in the middle of the chicken breast. If you want to be absolutely sure it is cooked, you can use an instant-read thermometer to check (the chicken should be at least 165°F). Chop into bite sized pieces appropriate for your little one and serve.
0 Reviews