Stuffed Paratha with Boiled Potatoes and Carrots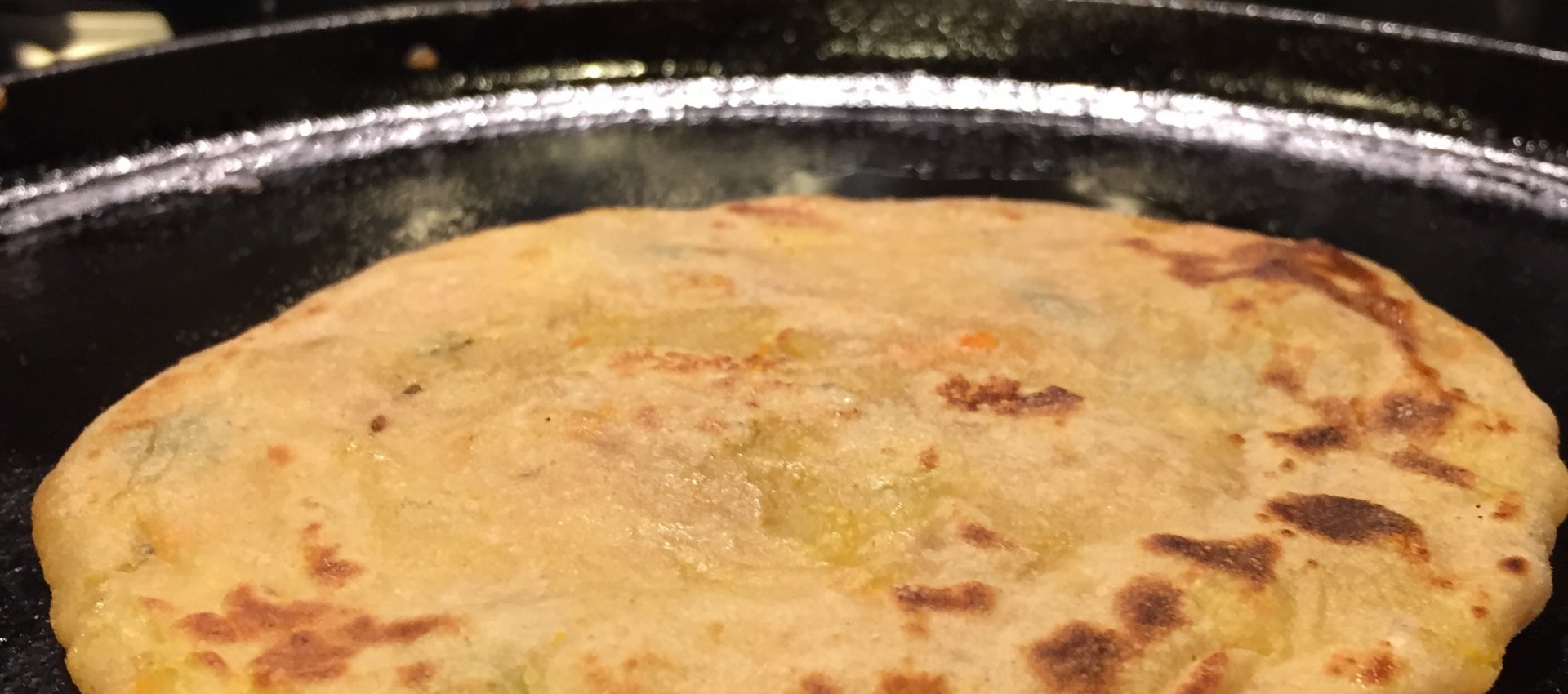 Stuffed Paratha with Boiled Potatoes and Carrots
By MomLoves2Cook Finger Foods, Toddler Meals Indian Dairy-Free, Egg-Free, Lacto-Ovo Vegetarian, Lacto-Vegetarian, Nut-Free, Vegan
October 5, 2015
Stuffed Paratha or Parantha (popular Indian flatbread) with boiled potatoes and carrots...takes a little practice but your kids (and hubby) will love it!
Yields: 10-12 small/medium size paratas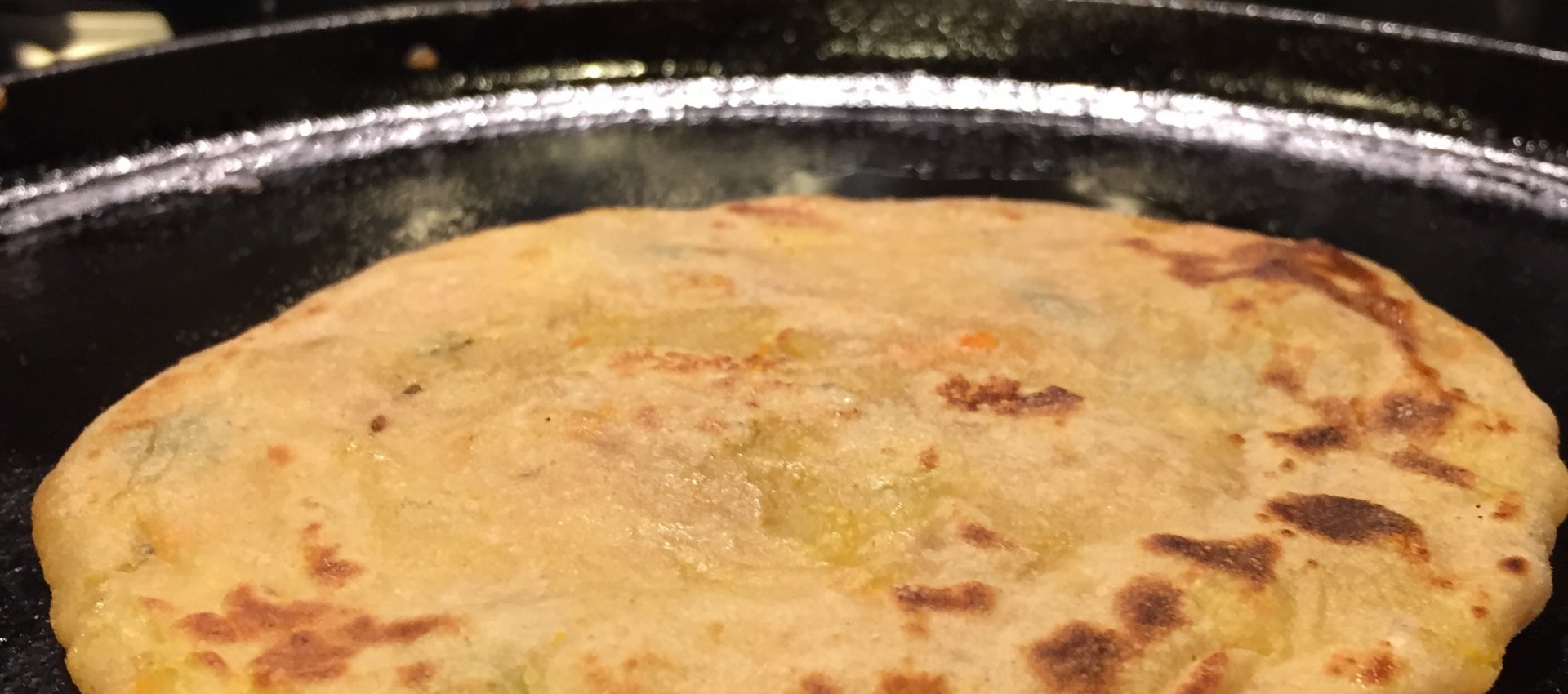 Ingredients
Filling
1/4 c chopped cilantro (or to taste)
2 tbsp finely chopped garlic, ginger Serrano pepper mixture
Paratha (flat tortilla)
1 tsp carom/ajwain/bishops weed seeds
Directions
Filling
1Wash potatoes and carrots
2Peel carrots and chop in half length wise
3Cut potatoes in half
4Boil potatoes and carrots or use a pressure cooker to boil (typically 4 to 5 whistles)
5Once boiled peel skin off potatoes
6Mash carrots and potatoes (NOTE: you can use whatever vegetables you like such as spinach, peas...etc)
7Heat oil in pan
8Add cumin seeds and ginger/garlic/Serrano mixture
9Add mashed potatoes and carrots
10Add salt to taste
11Mix thoroughly
12Take off heat and add cilantro
13Let mixture cool completely
Paratha dough
1Add flour, salt, ajwain, oil in food processor
2Pulse mix the dough to combine
3While mixture is on gradually add water to form dough
4Take dough out and form into 10-12 small round balls (each about the size of 2 golf balls)
5Roll each ball into a circle (as best as possible) using a rolling pin
6Add 2 tbsp of mixture in the center of each circle and then combine all ends together over the mixture
7Pat out slowly into flatter circle
It's ok if it is not perfect your kids will love it! Serve with yogurt! Enjoy!