Palak Tofu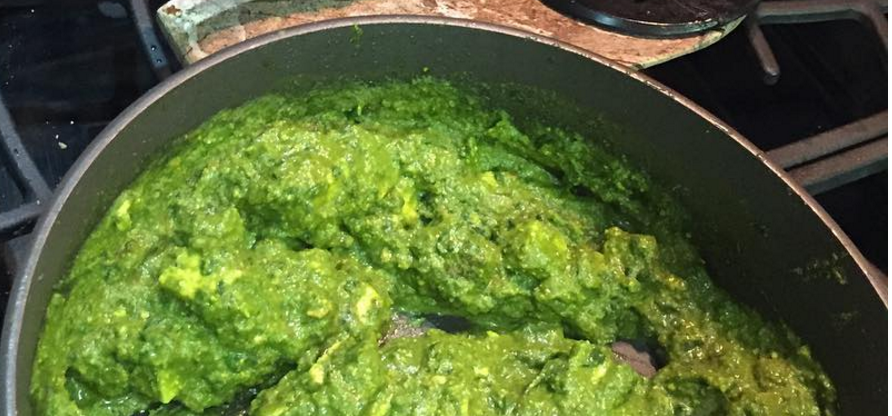 Palak Tofu
By Soni Sheth Finger Foods, Toddler Meals Indian Dairy-Free, Vegan
September 11, 2016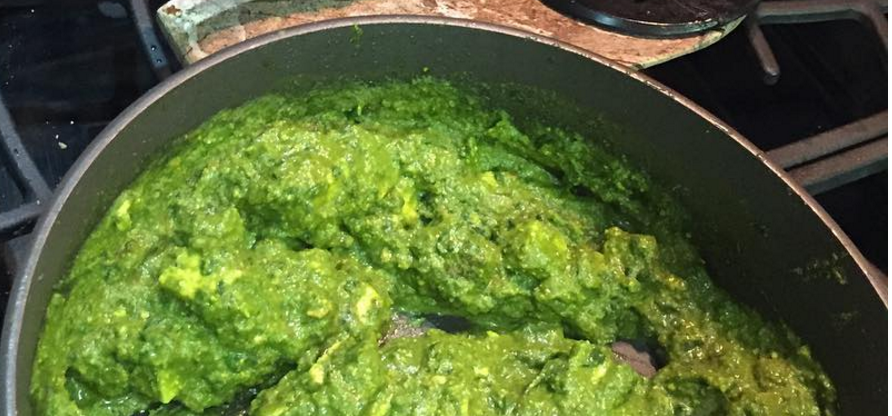 Ingredients
half of a 14 oz firm tofu block (I use Nasoya firm tofu. 1.5-2 cups cubed tofu)
a generous pinch of kala namak (optional)
2 cups packed Spinach, washed, chopped if large
2 Tablespoons soaked cashews, soaked for 15 minutes or use ground raw cashew (less or more for creamy consistency to preference)
1 Serano chili pepper or to taste
1 teaspoon raw sugar or maple syrup
Directions
11. In a pan, add oil and heat on medium heat. Chop up the tofu and add to the oil. Mix to coat and cook for 2-3 minutes. Add all the spices under Spiced Tofu and mix to coat. Continue to cook for 8-10 minutes, partially covered on low-medium heat.
22. Meanwhile, wash the spinach and add it and all the other ingredients under Spinach curry except garam masala to the blender. Blend into a smooth puree. Add the puree to the sizzling tofu. Mix well. Add garam masala to taste. Cook covered on low-medium heat for 10-15 minutes or until the raw garlic smell is not detectable and desired gravy consistency is achieved. Taste and adjust salt and spice.
33. Drizzle some cashew cream and Serve hot with Naan, roti or other flat breads, or with quinoa or rice.