Carrot, Corn, and Butternut Squash Soup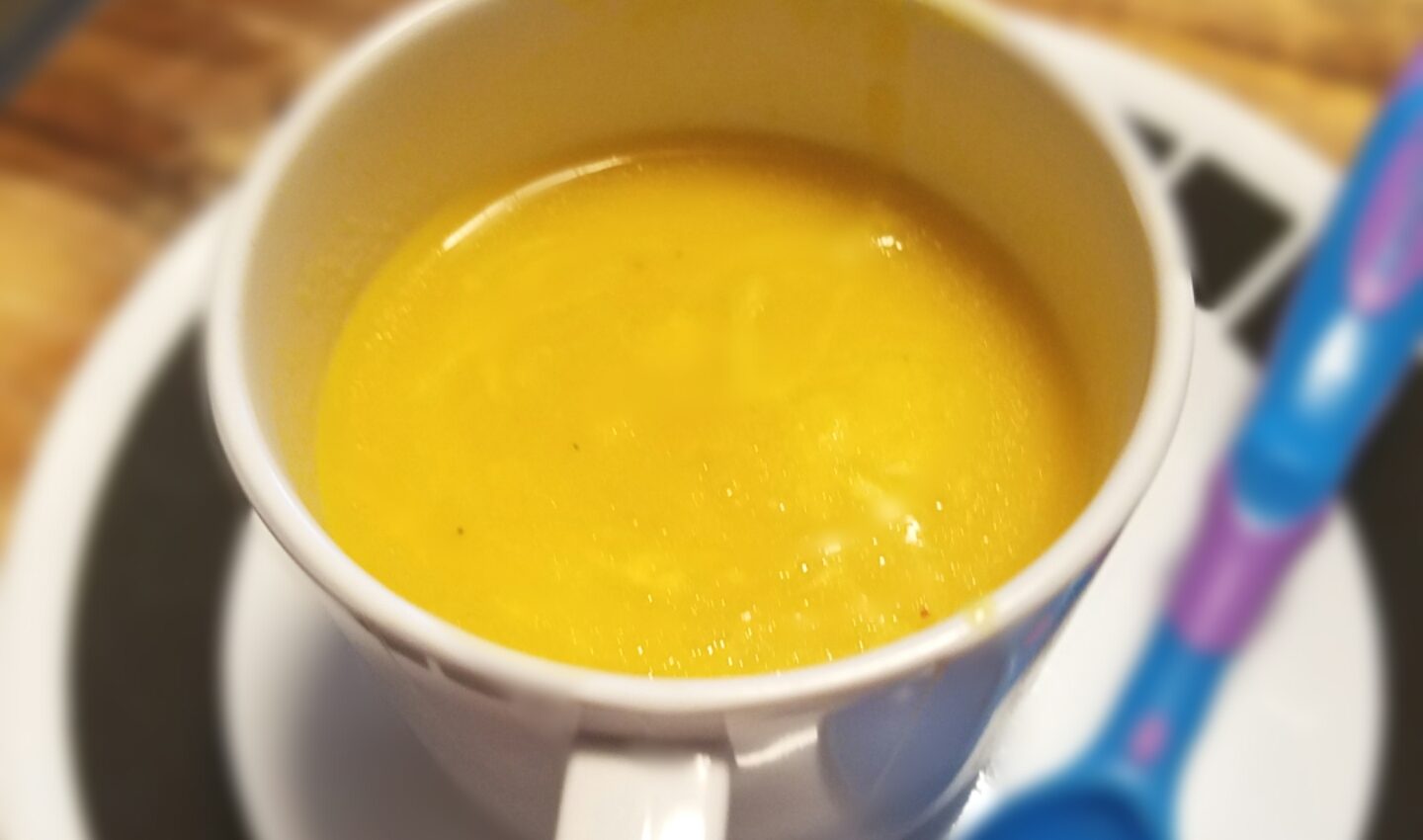 Carrot, Corn, and Butternut Squash Soup
By Twinmama Baby Purees, Toddler Meals American Dairy-Free, Egg-Free, Lacto-Ovo Vegetarian, Lacto-Vegetarian, Nut-Free, Vegan, Wheat-Free
July 7, 2016
Warm, hearty soup loaded with vegetables that your child will slurp up within minutes (if the adults in your family don't do it first!). Seriously guys, my kids have gotten into a rut, where they only eat pasta or rice. I finally tried out this soup and poured it into mugs for them to drink. I'm not sure if it was the yummy flavors of the soup, or that they got to drink it out of a mug, or some combination, but they drank it right up. THIS IS A KEEPER!!!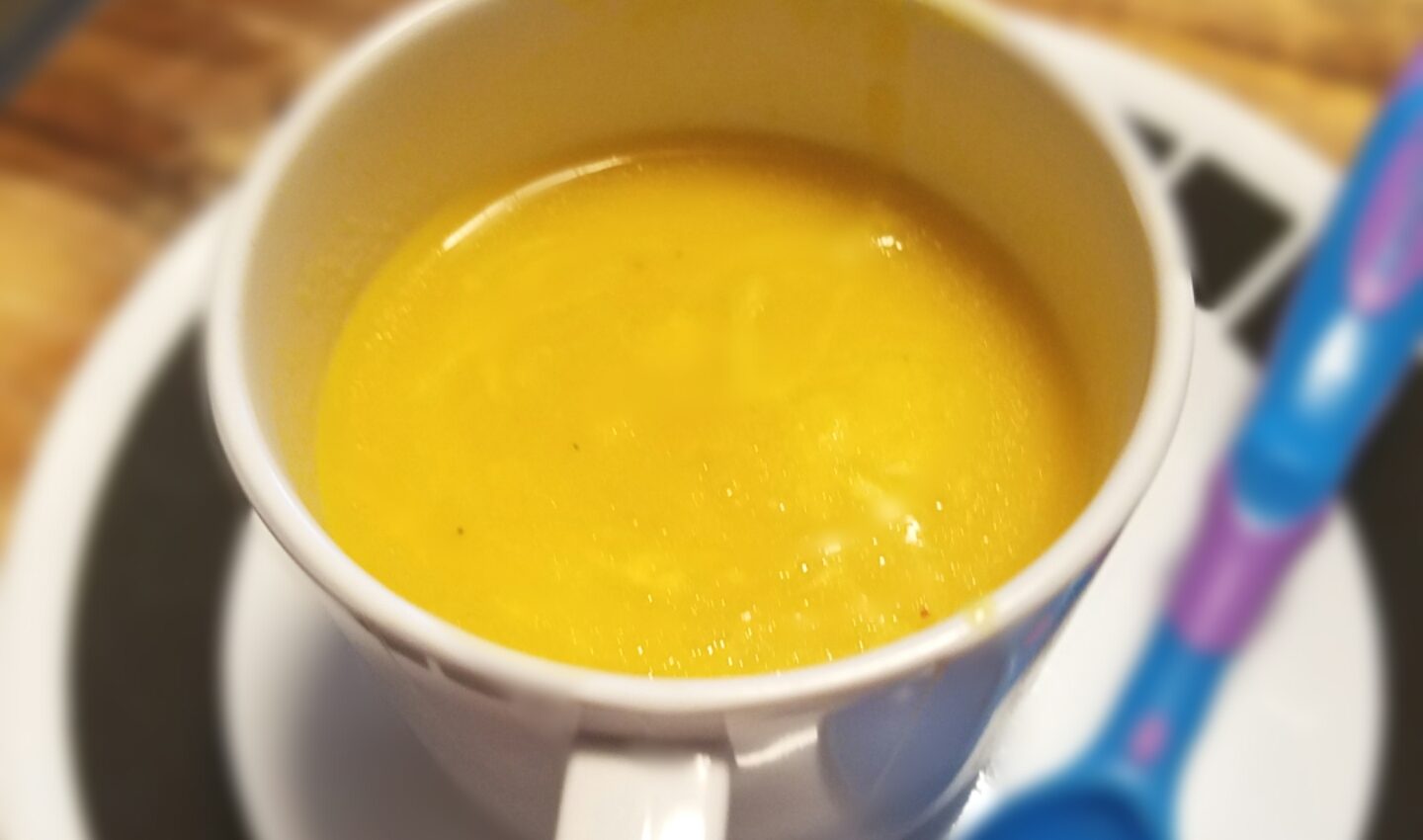 Ingredients
2 cups butternut squash (peeled and chopped (frozen is ok too))
1 14.75 oz can Sweet Corn Cream Style
1/2 tsp everyday seasoning (unsalted)
Directions
1Sautee onions in oil over medium heat until onions are translucent
2Add remaining ingredients (except for cheese and butter)
3Simmer for approximately 15 minutes on medium-low heat until carrots are soft.
4Remove from heat.
5Blend soup into smooth consistency (by adding to blender or using an immersion blender).
6Serve in small mugs for your child to drink. Top soup with cheese and a dollop of butter (optional).